Almost there! After 5 years of development, the final milestone of the Streamr roadmap, Tatum, is arriving in a few months—meaning delivery of Streamr 1.0.
For those new to Streamr a quick recap; the Streamr network is a decentralised real-time data sharing network for many or many to many pipelines, data analytics, instant messaging and more. Technically speaking it's a publish, subscribe (aka 'pub sub') system—and Streamr has managed to deliver this crucial and unique piece of Web3 infrastructure.
Now that the roadmap will be delivered in full, the project will transition and we will focus our efforts on working with Web3 devs to build in public.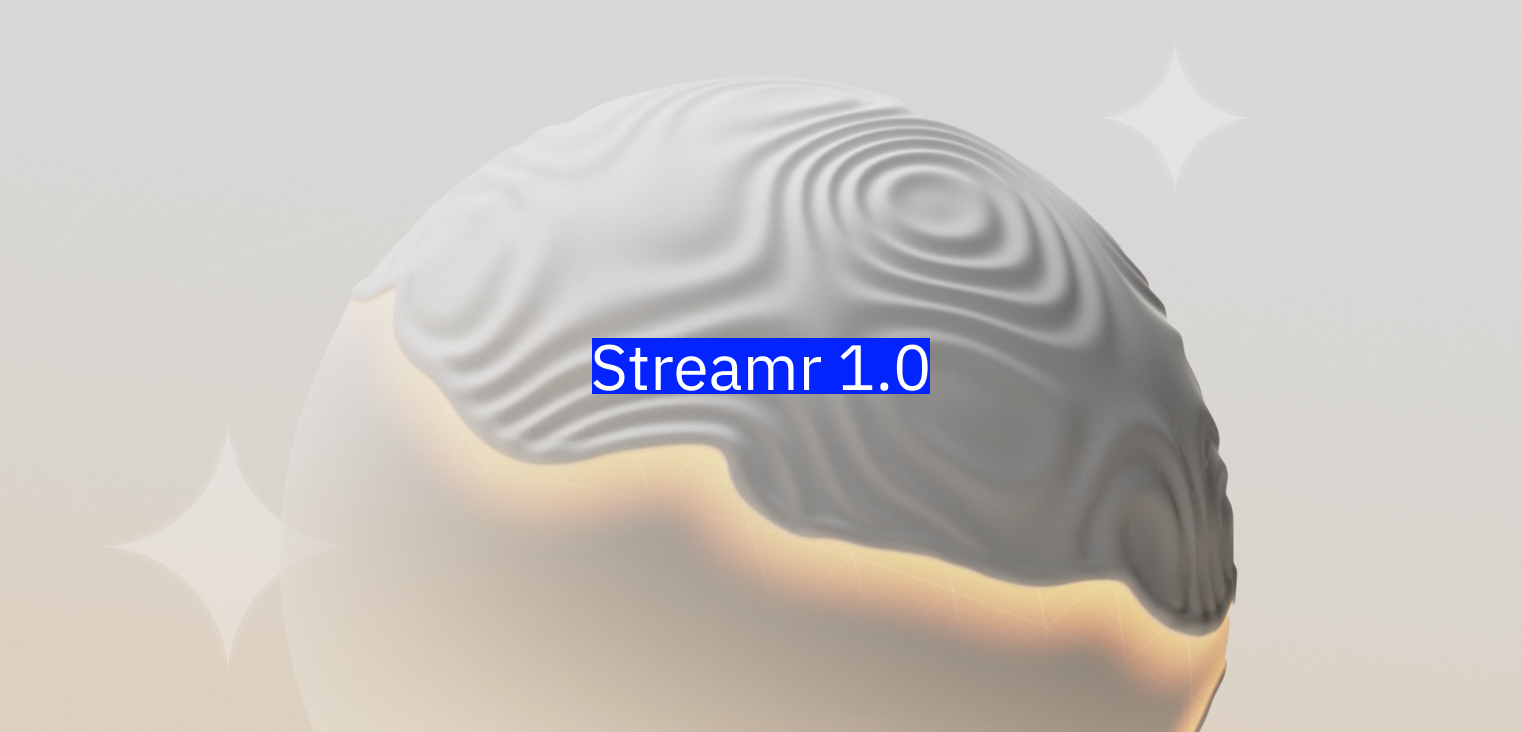 If you want to find out more about building on Streamr—then read on to find out about:
Our new Developer Ambassador program
The Streamr Open Data Challenge
Twice monthly Twitter Spaces, Office Hours
Developer Ambassador program
To support the launch of Streamr 1.0—we are introducing a new Streamr Developer Ambassador Programme. What does that mean exactly? Well, if completing dev tasks that support Streamr Network adoption sounds like your idea of fun, then you're in luck. Tasks will vary from creating new open data streams on the Streamr Hub, integrating streams from partner projects (protocols, dApps), building dApps on top of the network, to node based projects such as integrating Streamr via DappNode SDK.
We'd also love you to write about your experiences building on top of Streamr. Don't worry if you're not an experienced writer—our Dev Rel and Marketing teams are on standby to help and offer support to you on social media.
So what's in it for you? The chance to learn with the Streamr core dev team, earn $DATA tokens as you go—and make some new Web3 friends, of course.
If you have any questions contact our developer relations engineer via Telegram @nicoburkart or jump into our Discord Dev Channel.
Open Data Challenge
Open data refers to the concept of freely accessible and shareable information that promotes transparency and collaboration. In contrast to static data, open data streams provide real-time updates, enabling Web3 builders to harness the power of dynamic information for enhanced decision-making and innovation. The Streamr Hub aligns with this ideology, aiming to empower Web3 developers by offering a robust and easy to use platform for open data streams, supporting our ecosystem growth as a whole.
Coming from the beginning of June, we are introducing a new monthly competition for builders. Open Data Challenge winners will receive $DATA, Streamr sNFTs, and pride of place in the Streamr Developer community. All you need to do is find a potentially useful or interesting open data source, and stream it via Streamr Hub. It could be anything from network data, IoT data, DeFi data—it's up to you to use your imagination. And who decides who wins? The community, of course.
Sounds like one for you?
Then leave your email address here and we will make sure you are in the know 👉 bit.ly/3pWTiAE
Streamr Office Hours (for devs)
Also, from the beginning of June, I will be hosting our first ever Office Hours session on Twitter spaces. To start with, it will be a hangout and open forum so myself and other core team members can give you builders a helping hand.
We are also asking core team members to give updates on Streamr and what is coming next. This month, Eric is giving his insight into Streamr 1.0 and an overview of the new Bounty Contracts, and how to use them.
If you can't make the first session, never fear—we are back every month with these—so keep an eye out on Twitter.
That's all for now, but to find out more about building on Streamr, or to offer suggestions to shape the ambassador program, make sure to join us for a Twitter space hangout on the 6th June at 15:00 CEST. You can also get in touch via the dev channel in Discord to connect with other builders. Good luck!
Participation is at your own risk. We reserve the right to cancel or amend this contest at any time. Over 18s only.