Thank you to all who took part in the Developer DAO | Streamr workshop and mini-hackathon—there were so many great entries that we had to expand the prize pool to accommodate you all! It wasn't an easy choice, but here are the top picks.
🥇 1st place: AirGuardian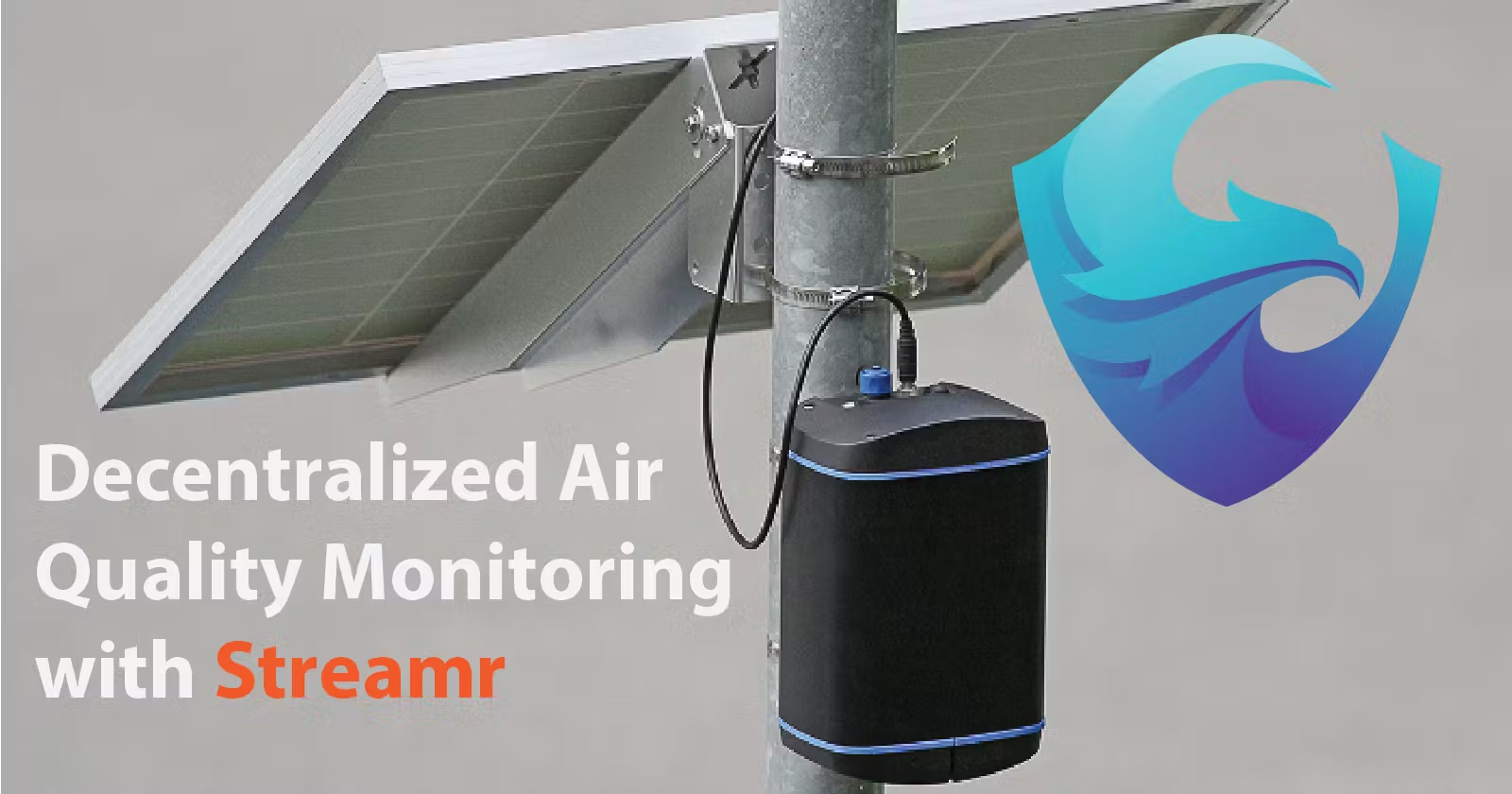 AirGuardian is a decentralized air quality monitoring system that collects and visualises real-time air quality data from individually managed IoT sensors deployed globally. The system combines the SWAN Stack, Svelte, Arweave Wallet, ARConnect, and the Streamr Network for real-time data transmission to create a secure, scalable, and user-friendly platform.
Watch a demo of AirGuardian from creator, Patrick Skinner
AirGuardian's key features include:
Real-time air quality monitoring using IoT sensors.
Decentralized data management.
A responsive web application built with Svelte.
A community-driven data collection approach that encourages users to contribute using Raspberry Pi devices and air quality sensors.
We were impressed by AirGuardian's decentralized tech stack and crowdsourcing approach and hope to see the project develop to offer an effective way to monitor the air quality in real-time.
Read more and check out their tutorial to connect your own sensor or Raspberry Pi and contribute data to the project. You can also follow creator Patrick Skinner on Twitter for updates.
🥈 2nd place: Real-Time Earthquake Monitoring
A close second place goes to a project that provides a real-time monitoring system for earthquake events using data from the EMSC (European-Mediterranean Seismological Centre) RSS feed. The system pulls earthquake data, processes it, and streams it in real-time to a Streamr node using MQTT.
Users can subscribe to the Streamr node today to receive real-time updates on earthquake events as they happen.
Key Features:
Retrieve real-time earthquake data from the EMSC RSS feed.
Process and enrich earthquake data (e.g., magnitude scale description).
Publish earthquake events to a Streamr node using MQTT in real-time.
Avoids duplicate data for the same event.
Modular code structure with separate modules for data extraction and publishing.
When the Streamr Hub launches in the coming months, we hope to see many more of such streams deployed using publicly available data to make real-time insights more readily available to builders. Follow creator Tony Kipkemboi on Twitter.
🥉 3rd place: FileDash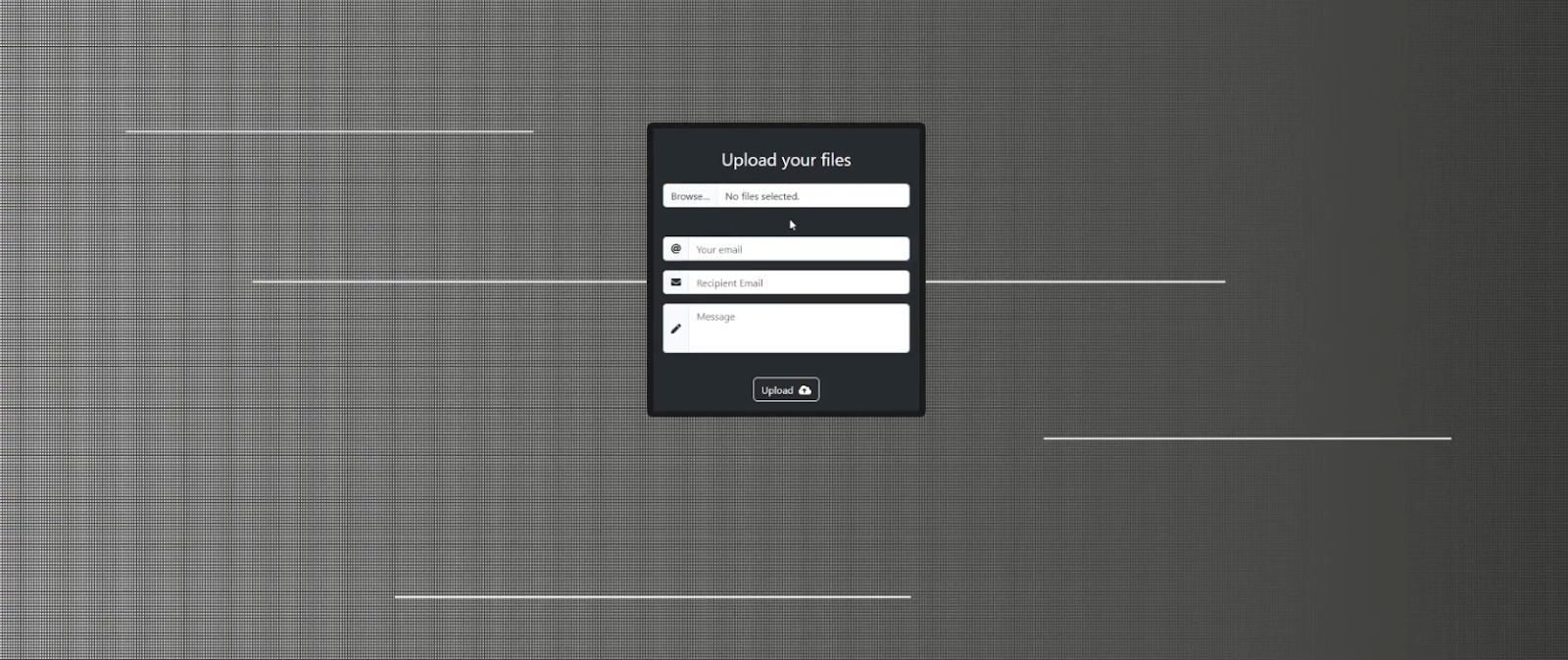 FileDash, from long-time Streamr community developer Zertyn, aims to make it easier for people to share files, without compromising their security and privacy. Using the decentralized Streamr Network, with expenses paid by Filedash, users can create a file stream and then transfer the ownership of the file stream to another user via the StreamPermission function. This means users can privately send their files over the file stream in a peer-to-peer manner.
Streamr currently has its limits for sending large files, so an IPFS will be used. Streamr will still be used for larger files by storing the content identifiers of the files in the IPFS to those who have permission. To sustain this business model, FileDash aims to encourage users wishing to send files larger than 5GB to purchase a premium account to cover the cost of using the Streamr Network.
FileDash is an early prototype with an initial focus on security, but with additional functionality aimed to be developed. We were impressed with this novel deployment of the Streamr Network and decentralized approach to this application. Follow Zertyn on Twitter for updates.
Thank you again to all who took part and to Developer DAO for hosting the min-hackathon and Streamr workshop. We loved seeing how you deploy Streamr tech and hope to see the projects develop and more innovations from you all in the future!
If you feel treated unfairly or want to get feedback for your submission, reach out to our developer relations engineer Nico via Telegram: @nicoburkart
Watch Nico's workshop and intro to Streamr: