Streamr is proud to announce the integration of three new products to our award-winning real-time data Marketplace today. Atmotrack, which is offering street level pollution data, Cryptoquote's cryptocurrency firehose, and TraderMade's foreign exchange data are currently available to purchase by application builders looking to improve the richness of their real-time applications, and those in financial trading sector looking to refine operations.
Since launching in May, Streamr has initiated a number of refinements and will continue to roll out innovative new features and important updates in the first half of 2019. These will including a refreshed tool stack so that users can view their Editor canvases and Marketplace products within a single dashboard and Community Products, an exciting and unique Marketplace product, allowing users of an app or IoT gadget to collectively bundle their data together and sell it as a group.
Today we're also announcing that Streamr project contributors will be spending the next few months helping to integrate other sources of real-time pollution data from around the world in an effort to better measure toxins that pose serious health risks.
If you haven't used the Marketplace already, you can access it here. You can also learn how to list products on the Marketplace in this three part blog series:
The following tutorial also guides users on how to connect Ethereum smart contracts with real-time event triggers.
Atmotrack
Atmotrack is the first environmental life quality monitoring network which provides street-by-street pollution data in real-time.
Based on a large network of embedded sensors on professional fleets, street furniture and buildings, Atmotrack provides access to actionable and precise information on environment quality.
By publishing air quality data on the Streamr Data Marketplace from the French city of Nantes, Atmotrack is making its air quality data more widely available and hopes to foster cooperation with various cities and governmental agencies. Atmotrack believes that Smart Cities of the future will monitor key pollution indicators in real-time and at street level, allowing citizens to find less polluted way to reach their final destinations.
Atmotrack sensors collect real-time PM1, PM2.5, PM10 particulate data. The number associated with PM corresponds to the diameter of the particulate in micrometers. Particles of the size of 2.5 micrometers and below are considered as fine particulates, which have the most severe impact on health.
Atmotrack sensors are mobile and can be fixed on vehicles, allowing a map of the pollution level of a city of the size of Nantes (ca. 300,000 inhabitants) to be produced with less than 100 sensors.
You can buy their product on the Marketplace here.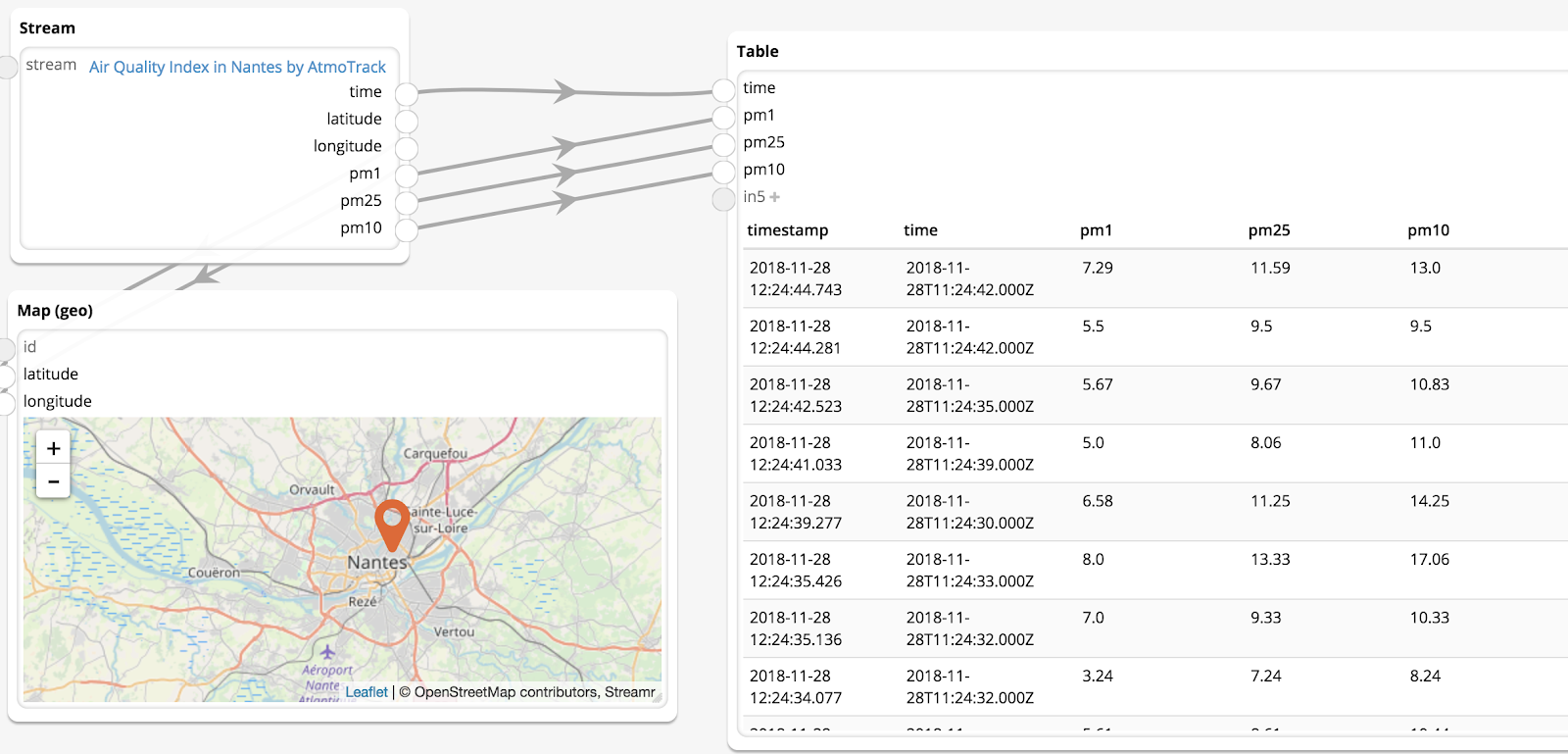 TraderMade
Tradermade has been an established provider of reliable market data and charting to the industry since 1984. Today TraderMade is launching nine real-time Forex G10 rates sourced from a collection of tier one banks and institutions on Streamr's Marketplace. These include ticker feeds for USDJPY, EURUSD, USDCHF, AUDUSD and NZDUSD.
You can purchase their Marketplace product here.
Cryptoquote
Cryptoquote provides high performance data solutions for exchanges, traders, fund managers, software builders and web designers. They support the top cryptocurrency exchanges by $volume and OTC liquidity providers, offering access to streaming price feeds from these trading platforms in one feed.
Raw Price Data WebSocket API (Firehose) push all normalized level 1 cryptocurrency markets.
You can can find more details about their Marketplace product here.
For more Streamr updates or to find out more about the project, join the discussion on our Telegram, or see us in London for our community meetup on the 18th.